Categories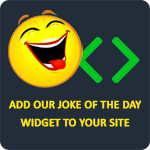 Yo momma is so fat when she went to KFC the cashier asked, "What size bucket?" and yo momma said, "The one on the roof."
jaelynn leonen
Yo momma is so stupid when your dad sad it was chilly outside, she ran out the door with a spoon!
Alyson Otanez
Yo momma is so fat she sat on the rainbow and Skittles came out.
jonluc maynor
Yo mamma is so fat she doesn't need the internet, because she's already world wide.
Anonymous
Yo momma so ugly, she had to get the baby drunk so that she could breastfeed it.
Anonymous