Categories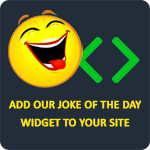 How many snowboarders does it take to screw in a lightbulb? 50: 3 to die trying, 1 to actually pull it off, and 46 other to say, "man, I could do that!"
dherter
Q: Why did the golfer wear two pairs of pants?
A: In case he got a hole in one.
Anonymous
The huge college freshman decided to try out for the football team. "Can you tackle?" asked the coach. "Watch this," said the freshman, who proceeded to run smack into a telephone pole, shattering it to splinters. "Wow," said the coach. "I'm impressed. Can you run?" "Of course I can run," said the freshman. He was off like a shot, and, in just over nine seconds, he had run a hundred yard dash. "Great!" enthused the coach. "But can you pass a football?" The freshman hesitated for a few seconds. "Well, sir," he said, "if I can swallow it, I can probably pass it."
TheLaughFactory
Golfer: "Do you think my game is improving?"
Caddy: "Yes sir, you miss the ball much closer now."
Anonymous
Golfer: "I'd move heaven & earth to break 100 on this course." Caddy: "Try heaven; you've already moved most of the earth."
Anonymous