Categories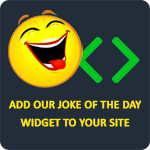 Q: What do you call a bench full of white people?
A: The MLB.
Anonymous
Q: What's the difference between England and a teabag?
A: A teabag could stay in the cup for longer.
yo cuzz
Golfer: "Do you think my game is improving?"
Caddy: "Yes sir, you miss the ball much closer now."
Anonymous
A Giants fan, a Padre fan, and a Dodger fan are climbing a mountain and arguing about who loves his team more. The Padre fan insists he's the most loyal. "This is for San Diego!" he yells and jumps off the side of the mountain. Not to be outdone, the Giants fan is next to profess his love for his team. He yells, "This is for San Francisco!" and pushes the Dodger fan off the mountain.
fyniyah
Q: Why did the golfer wear two pairs of pants?
A: In case he got a hole in one.
Anonymous