Categories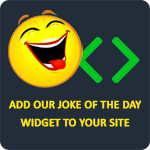 Everyone says the world would be better off if it was run by women. Sure, maybe there wouldn't be violence and territorial conquests fueled by male testosterone. But instead, we'd have a bunch of jealous countries that aren't talking to each other.
nathandavid
How are women and tornadoes alike? They both moan like hell when they come, and take the house when they leave.
JayDee917
Three guys and a lady were sitting at the bar talking about their professions. The first guy says, "I'm a YUPPIE. You know, young, urban, professional." The second guy says, "I'm a DINK. You know, double income, no kids." The third guy says, "I'm a RUB. You know, rich urban biker." They turn to the woman and ask, "So what are you?" The woman replies, "I'm a WIFE. You know - Wash, Iron, F***, Etc."
beautiful23
What's six inches long, two inches wide, and drives women wild? Money.
wok1028
Why did the women cross the road? I don't know, but what is she doing out of the kitchen?
Zesst2b