Categories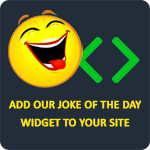 Women are like rocks. They're only cool after they get wet.
Nolan Ramage
A boy asks his dad, "What's the difference between potential and realistic?" The dad tells him to go ask the rest of his family if they'd sleep with Brad Pitt for a million dollars, and then he'd tell him the answer. The boy goes up to his mom and asks her. She responds, "A million dollars is a lot of money sweetheart. I could send you, your sister, and your brother to great colleges, so sure, I would!" He then goes and asks his sister to which she replies, "Brad Pitt? Hell ya, he's the hottest guy ever!" Next, the boy asks his brother who replies, "A million dollars? Hell yes I would. I'd be rich!" When the boy excitedly returns to his dad with the family's responses, the dad says, "Well son, potentially, we have three million dollars. Realistically, we have two sluts and a queer."
davey21
A man is being arrested by a female police officer, who informs him, "Anything you say can and will be held against you." The man replies, "Boobs!"
Chris Gunson
A man is drinking in a bar when he notices a beautiful young lady. "Hello there and what is your name?" "Hello," giggles the woman, "I'm Stacey. What's yours?" "I'm Jim." "Jim, do you want to come over to my house tonight?" "Sure!" replies Jim. "Let's go!" At Stacey's house, Jim notices a picture of a man on Stacey's desk and asks, "Is this your brother?" "No, it isn't, Jim!" Stacey giggles. "Is it your husband?" Stacey giggles even more, "No, silly!" "Then, it must be your boyfriend!" Stacey giggles even more while nibbling on Jim's ear. She says, "No, silly!" "Then, who is it?" Stacey replies, "That's me before my operation!"
Anonymous
There's a new drug for lesbians on the market to cure depression, it's called Trycoxagain.
RobbieJay