Categories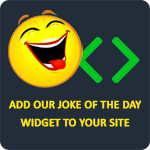 Two cowboys are out on the range talking about their favorite sex position. One says, "I think I enjoy the rodeo position the best." "I don't think I have ever heard of that one," says the other cowboy. "What is it?" "Well, it's where you get your girl down on all four, and you mount her from behind. Then you reach around, cup her t*ts, and whisper in her ear, 'boy these feel almost as nice as your sisters.' Then you try and hold on for 30 seconds."
ballmyloveb
A trucker who has been out on the road for two months stops at a brothel outside Atlanta. He walks straight up to the Madam, drops down $500 and says, "I want your ugliest woman and a grilled cheese sandwich!" The Madam is astonished. "But sir, for that kind of money you could have one of my prettiest ladies and a three-course meal." The trucker replies, "Listen darlin', I'm not horny – I'm just homesick."
rchavez2
There was an old couple laying in bed. The man turns and tells the woman, "If you want to have sex, pull on my dick once. If you don't want to have sex, pull on my dick one hundred times."
RealSweetsLA
There is a cucumber, a pickle, and a penis. They are complaining about their lives. The cucumber says, "My life sucks. I'm put in salads, and to top it off, they put ranch on me as well. My life sucks." The pickle says, "That's nothing compared to my life. I'm put in vinegar and stored away. Boy my life boring. I hate life." The penis says, "Why are you guys complaining? My life is so messed up that I feel like shooting myself. They put me in a plastic bag, put me in a cave, and make me do push-ups until I throw up."
jerryfrontier07
"Babe is it in?" "Yea." "Does it hurt?" "Uh huh." "Let me put it in slowly." "It still hurts." "Okay, let's try another shoe size."
guzz