Categories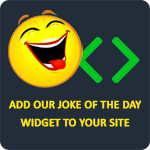 A little boy caught his mom and dad having sex. After, he asked, "What were you and daddy doing?" The mom said, "We were baking a cake." A few days later, the little boy asked his mom, "Were you and daddy baking a cake?" She said yes, and asked him how he knew. He answered, "Because I licked the frosting off the couch."
jbaby143
A guy walks into a pub and sees a sign hanging over the bar which reads, "Cheese Sandwich: $1.50; Chicken Sandwich: $2.50; Hand Job: $10.00." Checking his wallet for the necessary payment, he walks up to the bar and beckons to one of the three exceptionally attractive blondes serving drinks to an eager-looking group of men. "Yes?" she enquires with a knowing smile, "Can I help you?" "I was wondering," whispers the man, "Are you the one who gives the hand jobs?" "Yes," she purrs, "I am." The man replies, "Well, go wash your hands, I want a cheese sandwich!"
Tapatio1974
There is an overweight guy who is watching TV. A commercial comes on for a guaranteed weight loss of 10 pounds in a week. So the guy, thinking what the hell, signs up for it. Next morning an incredibly beautiful woman is standing at his door in nothing but a pair of running shoes and a sign about her neck that reads, "If you can catch me, you can have me." As soon as he sees her, she takes off running. He tries to catch her, but is unable. This continues for a week, at the end of which, the man has lost 10 pounds. After this he tries the next weight loss plan, 15 pounds in a week. The next morning an even more beautiful woman is standing at the door, in similar conditions. The same happens with her as the first woman, except he almost catches her. This continues for a week, at the end of which he, as suspected, weighs 15 pounds less. Excited about this success, he decides to do the master program. Before he signs up, he is required to sign a waiver and is warned about the intensity of this plan. Still he signs up. The next morning, waiting at the door, is a hulking 300 pound muscle man with nothing but a pair of running shoes, a raging erection, and a sign around his neck that says, "If I catch you, you're mine!" The man was supposed to lose 25 pounds in the week; he lost 34.
Anonymous
A woman places an ad in the local newspaper. "Looking for a man with three qualifications: won't beat me up, won't run away from me, and is great in bed." Two days later her doorbell rings. "Hi, I'm Tim. I have no arms so I won't beat you, and no legs so I won't run away." "What makes you think you are great in bed?" the woman retorts. Tim replies, "I rang the doorbell, didn't I?"
Anonymous
"Babe is it in?" "Yea." "Does it hurt?" "Uh huh." "Let me put it in slowly." "It still hurts." "Okay, let's try another shoe size."
guzz