Categories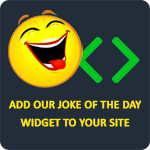 On their way to get married, a young Catholic couple is involved in a fatal car accident. The couple found themselves sitting outside the Pearly Gates waiting for St. Peter to process them into Heaven. While waiting, they began to wonder: Could they possibly get married in Heaven? When St. Peter showed up, they asked him. St. Peter said, "I don't know. This is the first time anyone has asked. Let me go find out,'" and he left. The couple sat and waited, and waited. Two months passed and the couple were still waiting. While waiting, they began to wonder what would happen if it didn't work out; could you get a divorce in heaven? After yet another month, St. Peter finally returned, looking somewhat bedraggled. "Yes," he informed the couple, "You can get married in Heaven." "Great!" said the couple, "But we were just wondering, what if things don't work out? Could we also get a divorce in Heaven?" St. Peter, red-faced with anger, slammed his clipboard onto the ground. "What's wrong?" asked the frightened couple. "OH, COME ON!," St. Peter shouted, "It took me three months to find a priest up here! Do you have any idea how long it'll take me to find a lawyer?"
E
A bus full of ugly people had a head on collision with a truck. When they died, God granted all of them one wish. The first person said, "I want to be gorgeous." God snapped his fingers and it happened. The second person said the same thing and God did the same thing. This want on and on throughout the group. God noticed the last man in line was laughing hysterically. By the time God got to the last ten people, the last man was laughing and rolling on the ground. When the man's turn came, he laughed and said, "I wish they were all ugly again."
LOVE LAUGH FACTORY
An old man goes to a church, and is making a confession:
Man: "Father, I am 75 years old. I have been married for 50 years. All these years I had been faithful to my wife, but yesterday I was intimate with an 18 year old."
Father: "When was the last time you made a confession?"
Man: "I never have, I am Jewish."
Father: "Then why are telling me all this?"
Man: "I'm telling everybody!"
TheLaughFactory
One night a lady came home from her weekly prayer meeting, found she was being robbed, and she shouted out, "Acts 2:38: 'Repent & be baptized & your sins will be forgiven.'" The robber quickly gave up & the lady rang the police. While handcuffing the criminal, a policeman said, "Gee mate, you gave up pretty easily. How come you gave up so quickly?" The robber said, "She said she had an axe and two 38's!"
Nina Jobling
A gentleman is preparing to board a plane, when he hears that the Pope is on the same flight. "This is exciting," thinks the gentleman. "Perhaps I'll be able to see him in person." Imagine his surprise when the Pope sits down in the seat next to him. Shortly after take-off, the Pope begins a crossword puzzle. Almost immediately, the Pope turns to the gentleman and says, "Excuse me, but do you know a four letter word referring to a woman that ends in 'unt?'" Only one word leaps to mind. "My goodness," thinks the gentleman, "I can't tell the Pope that. There must be another word." The gentleman thinks for quite a while, and then it hits him. Turning to the Pope, the gentleman says, "I think the word you're looking for is 'aunt.'" "Of course," says the Pope. "Do you have an eraser?"
Anonymous