Categories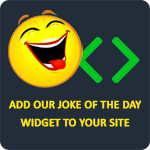 Q: What's the difference between a black man and a park bench?
A: A park bench can support a family of four.
Anonymous
There was a redneckwho hit every black man he saw with his truck. One day he saw a priest walking down the road and thought, "For all the bad things I done, let me give this priest a ride." So he picked the priest up and they drove along. The redneck saw a black guy down the road and decided he would pretend to fall asleep and so the priest would think it was an accident. The redneck closed his eyes and heard a loud bang. "What happened?" he asked. "You missed him," the priest said, "but I got him with the door."
Anonymous
How did the Mexican girl get pregnant? Her teacher told her to do an essay.
TAYABOO
Q: When is the only time you can smack an ugly woman in the face?
A: When her mustache is on fire.
le moi semenski
I work at a survey place, and I have to ask people for their race. People get so upset when you ask them for their race. "Mam, what is your race?" "Now how da' hell is you gon' ask me dat?" "Okay, so you're African American."
roberttejada91