Categories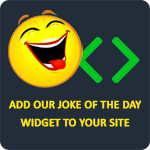 What do you call a black pilot flying a plane? A pilot, you racist.
tmceachern28
There were three guys in Hell - Iranian, American, and a Chinese man. They asked Satan to let them call their family. The American called and talked for 10 minutes. He payed $1,000. The Chinaman called and talked for 15 minutes. He payed $2,000. The Iranian talked for an hour and only paid $10. The other men complained and Satan responded, "A call from Hell to Hell is local."
alanwake
What do you call a Jewish homosexual? A He-blew.
tddorosh
Why did so many black men get killed in Vietnam? When the generals would yell, "Get down!" they would all start dancing.
cleesix225
My uncle was a racist piano player, all his work sounded awful because he skipped all the black keys.
TonyYancey