Categories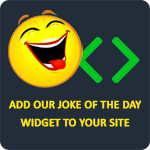 Why did Hitler kill himself? Because he saw his gas bill.
Mahachoo
Q: What's the difference between a Jew and a boy scout?
A: A boy scout comes home from camp.
Anonymous
How do you get the little black kids to stop jumping on the bed? Put Velcro on the ceiling. How do you get them down? Tell the Mexican kids it's a piñata.
b_demarco
There were three guys in Hell - Iranian, American, and a Chinese man. They asked Satan to let them call their family. The American called and talked for 10 minutes. He payed $1,000. The Chinaman called and talked for 15 minutes. He payed $2,000. The Iranian talked for an hour and only paid $10. The other men complained and Satan responded, "A call from Hell to Hell is local."
alanwake
A cowboy walks into a bar, sits down, and asks for a shot. Across the bar, a Mexican man is sitting and glaring at the cowboy. The cowboy takes the shot and slams the shot glass down on the counter, yelling, "TGIF!" The Mexican orders a shot, takes it, and slams his glass down, yelling, "SPIT!" The cowboy looks over at him and notices the Mexican guy is still staring at him. The cowboy once again orders a shot, slams it down, and yells again "TGIF!" Once again, the Mexican orders a shot, slams it down after consuming it, and yells out, "SPIT!" This goes on for a while, and the bartender stands puzzled and annoyed. Finally, the bartender asks the cowboy, "Just checking, but do you know what TGIF means?" and the cowboy replies, "Hell ya I know what it means, 'Thank God It's Friday!'" The bartender asks the Mexican guy, "Okay, so what does 'SPIT' mean?" and the Mexican replies, "Stupid Pendejo It's Thursday!"
raulg