Categories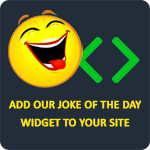 There is a black man, a white man, and a Mexican man on a plane that is too heavy to fly and they are about to crash. They each have to throw something off the plane to save them from crashing. The black man throws out his Jordan shoes and says, "We have too many in our country." The Mexican tosses out his lawn mower and says, "We have too many in our country." The white man puts his item down, grabs the Mexican, throws him out the window and says, "We have too many in our country."
airlike23
Q: What's the difference between a Jew and a boy scout?
A: A boy scout comes home from camp.
Anonymous
A black guy walks into a bar with a parrot on his shoulder and asks for a beer. The bartender brings a beer and notices the parrot on his shoulder and says, "Hey that's really neat. Where did you get it?" The parrot responds, "In the jungle, there's millions of them."
bruinsman
What is a Mexican's favorite sport? Cross-country.
maryochoa
Q: How many Mexicans does it take to change a lightbulb?
A: Just Juan.
Anonymous