Categories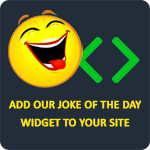 Q: What is the difference between Tiger Woods and Santa Claus?
A: Santa stops after three hos.
Brandon Lewis
Why did Tigger stick his head down the toilet? He was looking for Pooh.
Repor9
Elton John used to work at the sperm bank, but he was fired for drinking on the job.
Anonymous
Q: What's the difference between Tom Cruise and a tuxedo?
A: One comes out of the closet on special occasions and the other is a tuxedo.
Anonymous
Chuck Norris once ate a whole cake before his friends could tell him there was a stripper in it.
vinhx408