Categories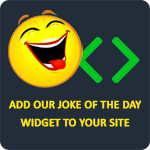 Monica Lewinsky walks into the dry cleaners. The old man behind the counter is hard of hearing and doesn't understand her request, so he says, "Come again." Monica responds, "No, this time it's mustard."
Mark My Words
Q: What's the difference between 9/11 and a cow?
A: You can't milk a cow for over 10 years.
M@mm1
Have you heard about the Osama Bin Laden celebratory drink? It's two shots and a splash of water!
deaddisneybride
A priest, a politician, and a clown, walk into the bar. The bartender says, "What is this, some kind of joke?"
philjeske
Why did the Pakistani cross the road? Because the American government was subsidizing the construction of mango harvesting and preservation infrastructure in the region on the other side, allowing farmers with the necessary means to develop strong ties to American markets and earn significant profits.
sbkenney