Categories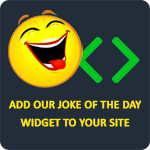 We used to have Reagan, Jonny Cash, and Bob Hope. Now we have Obama, no cash, and no hope.
Peyton Manning
George W. Bush and his VP running mate, Dick Cheney, were talking, when George W. said, "I hate all the dumb jokes people tell about me." Wise Old Cheney, feeling sorry for his old boss, said sage-like, "Oh, they are only jokes. There are a lot of stupid people out there. Here, I'll prove it to you." Cheney took George W. outside and hailed a taxi driver. "Please take me to 29 Nickel Street to see if I'm home," said Cheney. The cab driver, without saying a word, drove them to Nickel Street, and when they finally got out, Cheney looked at George W. and said, "See! That guy was really stupid!" "No kidding," replied George W., "There was a pay phone just around the corner. You could have called instead."
bcontreras
After numerous rounds of, "We don't know if Osama is still alive," Osama himself decided to send Ted Kennedy a letter in his own handwriting to let him know he was still in the game. Kennedy opened the letter which appeared to contain a single line of coded message, 370HSSV-0773H. Kennedy was baffled, so he e-mailed it to John Kerry. Kerry and his aides had no clue either, so they sent it to the FBI. Noone could solve it at the FBI, so it went to the CIA, then to the NSA. With no clue as to its meaning, the FBI finally asked Marine Corps Intelligence for help. Within a few seconds the Marine Corps cabled back with this reply, "Tell Kennedy he's holding the message upside down."
jatorres
Q: What do you call a lawyer with an IQ of 100?
A: Your Honor.
Q: What do you call a lawyer with an IQ of 50?
A: Senator.
TheLaughFactory
A Scotsman who was driving home one night, ran into a car driven by an Englishman. The Scotsman got out of the car to apologize and offered the Englishman a drink from a bottle of whisky. The Englishman was glad to have a drink. "Go on," said the Scot, "have another drink." The Englishman drank gratefully. "But don't you want one, too?" he asked the Scotsman. "Perhaps," replied the Scotsman, "after the police have gone."
RaoYasir