Categories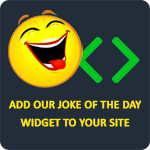 What can a goose do that a duck can't, but a lawyer should? Shove its bill up its ass!
Anonymous
What do your boss and a slinky have in common? They're both fun to watch tumble down the stairs.
Anonymous
Why won't sharks attack lawyers? Professional courtesy.
Anonymous
A thief stuck a pistol in a man's ribs and said, "Give me your money." The gentleman, shocked by the sudden attack, said, "You cannot do this, I'm a congressman!" The thief replied, "In that case, give me MY money!"
Anonymous
What do lawyers use as contraceptives? Their personalities.
Anonymous