Categories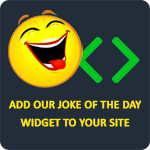 Why do Italians wear gold chains? So they know where to stop shaving!
salasand
Q: How did I get to Iraq?

A: Iran.
Anonymous
Q: What's the difference between America and yogurt?
A: If you leave yogurt alone for 200 years, it develops a culture.
MsEverybodylovespie
Q: What's the difference between England and a teabag?
A: A teabag could stay in the cup for longer.
yo cuzz
Paddy Englishman, Paddy Scotchman and Paddy Irishman come across a magic slide. The slide operator tells them when they slide down, whatever they shout out for is what they will land in at the bottom. Paddy Englishman goes first and yells "Gold!" and lands in gold. Paddy Scotsman goes next and screams "Silver!" so he lands in silver. Paddy Irishman looks down the slide and, being afraid of heights, closes his eyes and jumps, crying out "OH SH*T!"
Irish