Categories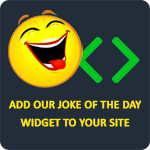 An old man is met by his attorney, and is told he is going to be audited. He rides to the IRS office with his attorney, and when he gets there, he begins to talk with the IRS agent. "I bet $2,000 I can bite my own eye!" The IRS agent agrees to the bet, believing it an impossible task. The old man laughs, pulls out his glass eye, and bites it. The IRS agent is dumbfounded. The old man bets $3,000 he can bite his other eye. The IRS agent knows there's no way possible to do this, so he once more agrees. The old man cackles, pulls out his dentures, and bites his eye. Then the old man finally wagers, "I bet $20,000 I can stand on the far side of your desk, pee over the desk, and get it into your wastebasket, without missing a single drop." The agent knows he won't be able to, so once more he agrees. The old man indeed misses, peeing all over the desk, and on the paperwork. The IRS agent jumps for joy, but then notices the attorney over in the corner moaning. "Are you all right?" asks the agent. "No! On the way over here, he bet me $400,000 he could pee on your desk and you'd be happy about it!"
CHanaghan
Got tasered picking up my friend from the airport today. Apparently security doesn't like it when you shout, "Hi Jack!"
TheLaughFactory
A mother tells her little boy, "Johnny, you mustn't eat too many lollies or I'll hide the lolly jar." Johnny asks, "Why?" His mother says, "Because something bad will happen! Your tummy will blow up big like a balloon and then pop!" The next day at church, the boy is sitting next to a pregnant woman. He points to her belly smiling and says, "I know what you've been doing!"

JJR Rob
Why is it that your nose runs, but your feet smell?
Anonymous
Three old timers at the retirement home were complaining about growing old. The first one says, "I wake up at 7:00 AM and try for a half hour to take a poop." The second one says, "Oh yeah? I spend an hour trying to pee." The third one says, "I take a nice poop at 7:00 AM and about 7:30 AM take a nice pee." The other two guys look at him and ask, "What are you complaining about?" The third man explains, "I don't wake up till 8:30 AM."
Mark My Words