Categories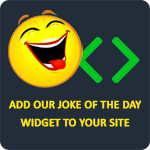 An old man is met by his attorney, and is told he is going to be audited. He rides to the IRS office with his attorney, and when he gets there, he begins to talk with the IRS agent. "I bet $2,000 I can bite my own eye!" The IRS agent agrees to the bet, believing it an impossible task. The old man laughs, pulls out his glass eye, and bites it. The IRS agent is dumbfounded. The old man bets $3,000 he can bite his other eye. The IRS agent knows there's no way possible to do this, so he once more agrees. The old man cackles, pulls out his dentures, and bites his eye. Then the old man finally wagers, "I bet $20,000 I can stand on the far side of your desk, pee over the desk, and get it into your wastebasket, without missing a single drop." The agent knows he won't be able to, so once more he agrees. The old man indeed misses, peeing all over the desk, and on the paperwork. The IRS agent jumps for joy, but then notices the attorney over in the corner moaning. "Are you all right?" asks the agent. "No! On the way over here, he bet me $400,000 he could pee on your desk and you'd be happy about it!"
CHanaghan
Three men were at a bar discussing coincidences. The first man said, "My wife was reading A Tale of Two Cities and she gave birth to twins." "That's funny," the second man remarked, "My wife was reading The Three Musketeers and she gave birth to triplets." The third man shouted, "Oh my, I have to rush home!" When asked what the problem was, he exclaimed, "When I left the house, my wife was reading Ali Baba and the Forty Thieves!"
Anonymous
At the doctor's office, Tom was getting a check up. "I have good news and bad news," says the doctor. "The good news is you have 24 hours left to live." Tom replies, "That's the good news?!" Then the doctor says, "The bad news is I should have told you that yesterday."
Anonymous
Two hunters are out in the forest when one of them collapses. He doesn't seem to be breathing and his eyes are glazed. The other guy takes out his phone and calls 911 and gasps, "My friend is dead! What can I do?" The operator says "Calm down. I can help. First, let's make sure he's dead." There is a silence, then a gun shot is heard. Back on the phone, the guy says "OK, now what?"
Sydney Vanmeter
At a wedding party recently, someone yelled, "All the married men, please stand next to the one person who has made your life worth living!" The bartender was crushed to death.
mlevin1958