Categories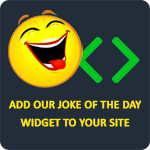 A man called his child's doctor, "Hello! My son just snatched my pen when I was writing and swallowed it. What should I do?" The doctor replied, "Until I can come over, write with another pen."
Gerri
Yo' Mama is so ugly, yo' daddy takes her to work with him so he doesn't have to kiss her goodbye.
mikayla davis
A guy and girl had sex poem competition.
Guy: "Two times two is four, four plus five is nine. I can put mine in yours, but you can't put yours in mine."
Girl: "Two times two is four, four plus five is nine. I know the length of yours, but you won't know the depth of mine."
marcus walker
Contest in a girl's college: write a short story which contains religion, sex and mystery.
Winner's story: "Oh god, I am pregnant, I wonder who did it."
marcus walker
A man saw a lady with big breasts. He asked, "Excuse me, can I bite your breasts for $1000?" She agrees, so they go to a secluded corner. She opens her blouse and the man puts his face in her breasts for 10 minutes." Eventually the lady asks, "Aren't you gonna bite them?" He replies, "No, it's too expensive."
Alliah Anderson
Officer: "Madam, swimming is prohibited in this lake."
Lady: "Why didn't you tell me when I was removing my clothes?"
Officer: "Well, that's not prohibited."
MUHAMAD UMAIR
A guy takes his girlfriend to his bedroom, drops his pants, and says, "Meet my little brother." The girlfriend picks up her purse on the way out and says, "Call me when he grows up."
dkfg
A man is lying on the beach, wearing nothing but a cap over his crotch. A woman passing by remarks, "If you were any sort of a gentleman, you would lift your hat to a lady." He replies, "If you were any sort of a sexy lady, the hat would lift by itself."
vicky7867
Lady 1: "Why is your husband so punctual when returning home from work?"
Lady 2: "I made a simple rule: sex will begin at 9pm sharp, whether he is there or not."
tushar1th sharma
At last, the long-awaited finale of the televised poem competition had arrived.

The pope, who was a keen lyricist and writer of poems, had to everyone's surprise entered the competition. He immediately announced that he would only be reciting poems about personal spiritual experiences. Despite this limitation, it turned out he was gifted with words and he had made it all the way to the final. His opponent was the favorite to win: a Harvard linguistics professor on the top of his career and with a mind as sharp as a knife's edge.

The Harvard professor was up first. He was informed of the rules: "Two minutes to come up with a poem, and it must involve Timbuktu." The clock started, and when the time was up the Harvard professor approached the microphone:
"On my way through desert sand
Met a lonely caravan
Men on camels, two by two
Destination: Timbuktu."

The crowd went wild. Commentators were lyrical. This was without a doubt the best poem of the competition. The Harvard professor had done it again! But as the crowd settled down their spirits sank. As far as anyone knew, the pope had never been to Timbuktu, which was soon confirmed by the TV commentator. How could the pope have a personal spiritual experience with such a word?!

The elderly pope was walked to the stage and informed of the same rules: "Two minutes to come up with a poem, and it must involve Timbuktu." The clock was started, but after only a short thought the pope stopped it. Everybody in the competition had used all the provided time, and as the pope approached the microphone a sigh went through the audience. Was he withdrawing from the competition? Would it all end in anti-climax?

No, to everybody's surprise the pope started to recite his poem based on personal spiritual experience:
"Me and Tim to Brisbane went
Met some ladies, cheap to rent.
They were three and we were two,
So I bucked one, and 'Tim-bucked-two.'"
Jempa33
Yo momma so short, she needs a ladder to pick up a dime.
Jo Mom2323yolo
Q: Is Google male or female?
A: Female, because it doesn't let you finish a sentence before making a suggestion.
Montgomery2004
Q: Why are hairdressers never late for work?
A: Because they know all the short cuts!
hello_the_paw_001
Yo mama's so short that she trips on her tampon string.
Michael
Q: Did you hear about the short sighted rabbi?
A: He got the sack.
JKLouw
A girl asks her father, " Why does it rain? Is it God sweating or crying?" " No," says her father, " it rains to make the plants grow. Do you understand?" " Not exactly," says the girl. " Why does it rain on the sidewalk?"
JKLouw
Two blondes walk into a tanning salon. The receptionist asks, "Are you two sisters?" They chuckle and reply, " No, we aren't even Catholic."
JKLouw
Q: What are a blonde's first words after graduating college?
A: "Would you like fries with that?"
JKLouws
A nun and a priest were crossing the Sahara desert on a camel. On the third day out the camel suddenly dropped dead without warning. After dusting themselves off, the nun and the priest surveyed their situation. After a long period of silence, the priest spoke. "Well sister, this looks pretty grim." "I know, father." "In fact, I don't think it likely that we can survive more than a day or two." "I agree." "Sister, since we are unlikely to make it out of here alive, would you do something for me?" "Anything father." "I have never seen a woman's breasts and I was wondering if I might see yours." "Well, under the circumstances I don't see that it would do any harm." The nun opened her habit and the priest enjoyed the sight of her shapely breasts, commenting frequently on their beauty. "Sister would you mind if I touched them?" She consented and he fondled them for several minutes. "Father, could I ask something of you?" "Yes sister?" "I have never seen a man's penis. Could I see yours?" "I supposed that would be OK," the priest replied lifting his robe. "Oh father, may I touch it?" This time the priest consented and after a few minutes of fondling he was sporting a huge erection. "Sister, you know that if I insert my penis in the right place, it can give life." "Is that true father?" "Yes it is, sister." "Then why don't you stick it up that camel's ass and lets get the hell out of here."
Amanda Klein
An American, a Vietnamese, a Mexican, a Brazilian, a Canadian, a German, a Turk, and a Russian walk into a fancy restaurant. When they got to the front desk, they were kicked out because they did not have a Thai.
Dr. John