Categories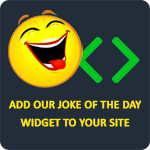 Q: What's a blondes idea of safe sex?
A: Lock the car doors.
Zoopa B.
Reporter: "Excuse me, may I interview you?"
Man: "Yes!"
Reporter: "Name?"
Man: "Abdul Al-Rhazim."
Reporter: "Sex?"
Man: "Three to five times a week."
Reporter: "No no! I mean male or female?"
Man: "Yes, male, female... sometimes camel."
Reporter: "Holy cow!"
Man: "Yes, cow, sheep... animals in general."
Reporter: "But isn't that hostile?"
Man: "Yes, horse style, dog style, any style."
Reporter: "Oh dear!"
Man: "No, no deer. Deer run too fast. Hard to catch."
Dhunganasaroj3
Q: Why don't blondes like to make Kool-Aid?
A: They can't fit 8 quarts of water in that tiny little packet.
MB TWERK
Q: Why does Miss Piggy douche with Kool-Aid and vinegar?
A: Because Kermit likes to eat sweet and sour pork.
Devin Smof
Q: Whats the first thing a redneck says after having sex for the first time?
A: "Get up dad, you're sittin' on my cigarettes!"
WK Shaddon
Q: Why do nursing homes give the male patients Viagra?
A: To keep them from rolling out of bed.
gfjgddt
Bob, Rob, and Robert live on the six hundredth floor of an apartment building. One day, the elevators are broken, so they have to take the stairs. To entertain themselves, they decide that for the first 200 floors, Bob will tell happy stories, for the middle 200 floors, Rob will tell funny stories, and for the last 200 floors, Robert will tell sad stories. On the 401st floor, Robert says, "Here's my sad story: I left our apartment's keys in the car."
Sense O. Humor
Q: How do convicts get drugs while they're in prison?
A: Some asshole brings 'em in.
Jimmy Carr
Yo mamma is so ugly, when she brought a pig into Walmart, the manager said, "Get that pig out of here," and the pig said, "Sorry, it won't happen again!"
yoshua
Q: What did the hurricane say to the palm tree?
A: "Better hold onto your nuts because this is no ordinary blowjob."
dhattprettymf
A couple are rushing into the hospital because the wife is going into labor. As they walk, a doctor says to them that he has invented a machine that splits the pain between the mother and father. They agree to it and are led into a room where they get hooked up to the machine. The doctor starts it off at 20% split towards the father. The wife says, "Oh, that's actually better." The husband says he can't feel anything. Then the doctor turns it to 50% and the wife says that it doesn't hurt nearly as much. The husband says he sill can't feel anything. The Doctor, now encouraged, turns it up to 100%. The husband still can't feel anything, and the wife is really happy, because there is now no pain for her. The baby is born. The couple go home and find the postman groaning in pain on the doorstep.
MikeyBoi
Q: Whats the difference between a politician and a snail?
A: One is slimy, a pest, and leaves a trail everywhere and the other is a snail.
Yambone
Coach: "Why are you late for the game?"
Caterpillar: "I had to put my shoes on."
Cherri
During an impassioned sermon about death and final judgement, the pastor said forcefully, "Each member of this church is going to die and face judgement." Glancing down at the front pew, he noticed a man with a big smile on his face. The minister repeated his point louder. "Each member of this church is going to die and face judgement!" The man nodded and smiled even more. This really got the preacher wound up. He pounded the pulpit emphatically when he came to the ultimatum: "Each member of this church is going to die and face judgement!!!" Though everyone else in the congregation was looking somber, the man in front continued to smile. Finally the preacher stepped off the platform, stood in front of the man and shouted, "I said each member of this church is going to die!" The man grinned from ear to ear. After the service was over, the preacher made a beeline for the man. "I don't get it," the preacher said in frustration. "Whenever I said, 'Each member of this church is going to die,' your smile got bigger. Why?" "I'm not a member of this church," the man replied.
Cindy H.
Q: What did the verb say when the words have, has, and had were removed from the English language?
A: "Nobody's perfect!"
Rob P Post
Once there was a farmer that was very protective of his three daughters. When they told him they were going to go out on dates one night, the farmer decided to wait outside with a shotgun. The first boy arrived for the first daughter, and he said, "Hi, my name is Freddy. I'm here for Betty. We're going for spaghetti. Is she ready?" The farmer decided he was decent enough, and let them go. The second boy arrived for the second daughter, and said, "Hi, my name is Joe. I'm here for Flo. We're going to a show. Is she good to go?" Again, the farmer decided he was decent enough and let them go. Finally, the last boy came, and he said, "Hi, my name is Chuck..." and the farmer shot him.
Mothertrucker
Q: Why shouldn't you give Elsa a balloon?
A: Because she'll let it go!
SCOCBEE33
Q: How can you tell a blonde is having a bad day?
A: She can't find her pencil and her tampon is behind her ear.
bethisjoke
Q: What happens once in a minute and twice in a moment but never in a decade?
A: The letter "m."
Iggy
Q: What type of sandals do frogs wear?
A: Open-toad!
polina