Categories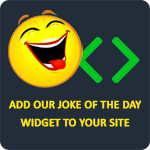 A wealthy old lady decides to go on a photo safari in Africa, taking her poodle along for company. One day the poodle starts chasing butterflies and before long, discovers that he's lost. Wandering about, he notices a hungry-looking leopard heading rapidly in his direction. The poodle thinks, "Uh, oh!" Noticing some bones on the ground close by, he immediately settles down to chew on the bones with his back to the approaching cat. Just as the leopard is about to leap, the poodle exclaims loudly, "Boy, that was one delicious leopard! I wonder if there are any more around here?" Hearing this, the leopard halts his attack in mid-strike, a look of terror comes over him and he slinks away into the trees. "Whew!" says the leopard. "That was close! That poodle nearly had me!" Meanwhile, a monkey who had been watching the whole scene from a nearby tree, figures he can put this knowledge to good use and trade it for protection from the leopard. So off he goes, but the poodle sees him heading after the leopard with great speed, and figures that something must be up. The monkey soon catches up with the leopard, spills the beans and strikes a deal for himself with the leopard. The leopard is furious at being made a fool of and says, "Here, monkey, hop on my back so you can watch me chew that poodle to bits!" Now, the poodle sees the leopard coming with the monkey on his back and thinks, "What am I going to do now?" but instead of running, the dog sits down with his back to his attackers, pretending he hasn't seen them yet, and waits until they get just close enough to hear. "Where's that damn monkey?" the poodle says. "I sent him off an hour ago to bring me another leopard!"
Today's Joke
Sarah Singh
There was a preacher who fell in the ocean and he couldn't swim. When a boat came by, the captain yelled, "Do you need help, sir?" The preacher calmly said "No, God will save me." A little later, another boat came by and a fisherman asked, "Hey, do you need help?" The preacher replied again, "No God will save me." Eventually the preacher drowned & went to heaven. The preacher asked God, "Why didn't you save me?" God replied, "Fool, I sent you two boats!"
Featured on May 03, 2016
rodski
Q: Why doesn't Dracula have any friends?
A: Because he is a pain in the neck.
Featured on May 02, 2016
Anonymous
Give a man a fish and he will eat for a day. Teach him how to fish and he will sit in a boat and drink beer all day.
Featured on May 01, 2016
TheLaughFactory
A blonde girl was talking to her redhead friend about her boyfriend's dandruff problem. The redhead says, "Why don't you give him Head and Shoulders?" The blonde replies, "How do you give shoulders?"
Featured on April 30, 2016
Rere-lulu82
The doc told a guy that masturbating before sex often helped men last longer during the act. The man decided, "What the hell, I'll try it," He spent the rest of the day thinking about where to do it before he got home to his wife. He couldn't do it in his office. He thought about the restroom, but that was too open. He considered an alley, but figured that was too unsafe. Finally, he realized his solution. On his way home, he pulled his truck over on the side of the highway. He got out and crawled underneath as if he was examining the truck. Satisfied with the privacy, he undid his pants and started to play with his unit. He closed his eyes and thought of his lover. As he grew closer to the big finish, he felt a quick tug at the bottom of his pants. Not wanting to lose his mental fantasy or the orgasm, he kept his eyes shut and replied, "What?" He heard, "This is the police. What's going on down there?" The man replied, "I'm checking out the rear axle, it's busted." The cop replied, "Well, you might as well check your brakes too while you're down there because your truck rolled down the hill 5 minutes ago."
Featured on April 29, 2016
eric4325
There were two cannibals who captured a man. They decided it would be fair if they started eating from opposite ends. After a few minutes, the one who started at the head asked the other one, "How's it going down there?" And the other one replies, "I'm having a ball!"
Featured on April 28, 2016
WhiteFang333
Have you heard the story of the magic sandwich? Never mind, it's just a bunch of bologna.
Featured on April 27, 2016
Iamsnappy4