Categories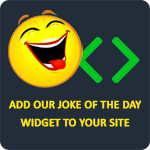 You should do some soul-searching. Maybe you'll find one.
LaughFactory
You're so fat you're the reason why the Earth is tilted.
BrittanyHoran321
I'll never forget the first time we met, although I'll keep trying.
LaughFactory
You're lucky mirrors don't talk, or laugh for that matter.
LaughFactory
How are fat girls and mopeds alike? They are fun to ride but you don't want your friends to find out.
Anonymous