Categories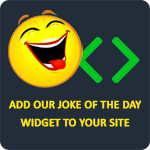 Insult: If you were any dumber, your head would implode.
Response: If you were a little bit more intelligent you'd still be stupid.
LaughFactory
Why don't you slip into something more comfortable, like a coma.
LaughFactory
I never forget a face! But in your case I'll make an exception!
kandie24
God made rivers, God made lakes, God made you, Hell, everyone makes mistakes.
rogger316
If you think nobody cares if you're alive, try missing a couple of car payments.
eugene611