Categories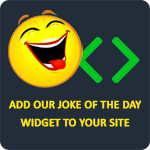 Q: What is the difference between Tiger Woods and Santa Claus?
A: Santa stops after three hos.
Brandon Lewis
Q. What is a taxidermist's favorite part of Thanksgiving?
A. The stuffing.
Cory
Q: Why do pilgrims pants fall down?
A: Because their belts are on their hats.
Anonymous
Q: If April showers bring may flowers, what do mayflowers bring?
A: Pilgrims!
Anonymous
Q: Why does the Easter Bunny hide his eggs?
A: Because he doesn't want anyone to know he's screwing the chickens.
Anonymous