Categories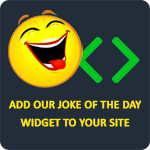 There was an elderly couple who in their old age noticed that they were getting a lot more forgetful, so they decided to go to the doctor. The doctor told them that they should start writing things down so they don't forget. They went home and the old lady told her husband to get her a bowl of ice cream. "You might want to write it down," she said. The husband said, "No, I can remember that you want a bowl of ice cream." She then told her husband she wanted a bowl of ice cream with whipped cream. "Write it down," she told him, and again he said, "No, no, I can remember: you want a bowl of ice cream with whipped cream." Then the old lady said she wants a bowl of ice cream with whipped cream and a cherry on top. "Write it down," she told her husband and again he said, "No, I got it. You want a bowl of ice cream with whipped cream and a cherry on top." So he goes to get the ice cream and spends an unusually long time in the kitchen, over 30 minutes. He comes out to his wife and hands her a plate of eggs and bacon. The old wife stares at the plate for a moment, then looks at her husband and asks, "Where's the toast?"
Donald Fredrickson
Little Johnny likes to gamble. One day, his dad gets a new job, so his family has to move to a new city. Johnny's dad thinks, "I'll get a head start on Johnny's gambling." He calls the teacher and says, "My son Johnny will be starting your class tomorrow, but he likes to gamble, so you'll have to keep an eye on him." The teacher says, "Okay," because she can handle it. The next day, Johnny walks into class and hands the teacher an apple and says, "Hi, my name is Johnny." She says, "Yes, I know who you are." Johnny smiles and says, "I bet you $10 you've got a mole on your butt." The teacher thinks that she will break his little gambling problem, so she takes him up on the bet. She pulls her pants down, shows him her butt, and there is no mole. That afternoon, Johnny goes home and tells his dad that he lost $10 to the teacher and explains why. His dad calls the teacher and says, "Johnny said that he bet you that you had a mole on your butt and he lost." The teacher says, "Yeah, and I think I broke his gambling problem." Johnny's dad laughs and says, "No you didn't, he bet me $100 this morning that he'd see your ass before the day was over."
Whiskey2011
Little Susie, a six-year-old, complained, "Mother, I've got a stomach ache." "That's because your stomach is empty," the mother replied. "You would feel better if you had something in it." That afternoon, her father came complaining that he had a severe headache all day. Susie perked up, "That's because it's empty," she said. "You'd feel better if you had something in it."
pieisgood1332
A little girl is serving her father tea while her mother is out shopping. The mother comes home and the father says, "Watch this!" The little girl goes and serves the mother tea. The mother responds, "Did it ever occur to you that the only place she can reach to get water is the toilet?"
WhiteHawk
A father passing by his son's bedroom, was astonished to see the bed was nicely made, and everything was picked up. Then, he saw an envelope, propped up prominently on the pillow. It was addressed, "Dad." With the worst premonition, he opened the envelope and read the letter, with trembling hands...

"Dear, Dad. It is with great regret and sorrow that I'm writing you. I had to elope with my new girlfriend, because I wanted to avoid a scene with Mum and you.
I've been finding real passion with Stacy, and she is so nice, but I knew you would not approve of her because of her piercings, tattoos, tight motorcycle clothes, and because she is so much older than I am.
But it's not only the passion, Dad. She's pregnant. Stacy said that we will be very happy. She owns a trailer in the woods, and has a stack of firewood for the whole winter. We share a dream of having many more children.
Stacy has opened my eyes to the fact that marijuana doesn't really hurt anyone. We'll be growing it for ourselves, and trading it with the other people in the commune, for all the cocaine and ecstasy we want.
In the meantime, we'll pray that science will find a cure for AIDS, so Stacy can get better. She sure deserves it!
Don't worry, Dad. I'm 15, and I know how to take care of myself. Someday, I'm sure we'll be back to visit, so you can get to know your many grandchildren.
Love, your son, Joshua.
P.S. Dad, none of the above is true. I'm over at Jason's house. I just wanted to remind you that there are worse things in life than the school report that's on the kitchen table. Call when it is safe for me to come home!
Legolas Greenleaf