Categories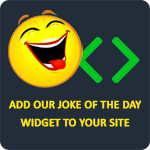 There is a white boy, a Mexican boy, and a black boy who are all in the fifth grade. Who has the biggest d*ck? The black boy, because he's 18.
Dalcazar2412
How do Mexicans take a family portrait? They all gather together on the back of a pickup truck and run a red light!
staciebean2007
Q: How do you kill 100 flies at once? A: Smack an Ethiopian in the face with a frying pan.
Anonymous
There's a man walking a tight rope 60 feet above ground. There's another man getting a bl*wjob from a 60 year old woman. What are they both thinking at the exact same time? Don't look down, don't look down, don't look down, don't look down!
bella404
What's the favorite pick up line in a gay bar. Can I push your stool in?
tootietoo