Categories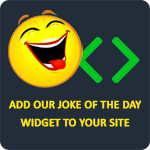 There is a white boy, a Mexican boy, and a black boy who are all in the fifth grade. Who has the biggest d*ck? The black boy, because he's 18.
Dalcazar2412
There's a man walking a tight rope 60 feet above ground. There's another man getting a bl*wjob from a 60 year old woman. What are they both thinking at the exact same time? Don't look down, don't look down, don't look down, don't look down!
bella404
How come there aren't any Mexicans on Star Trek? They don't work in the future, either.
Kanu1P
What's the favorite pick up line in a gay bar. Can I push your stool in?
tootietoo
What is the difference between Jesus, and a picture of Jesus? You can hang the picture with just one nail.
Epicurus