Categories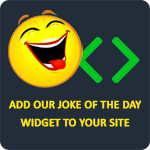 How do Mexicans take a family portrait? They all gather together on the back of a pickup truck and run a red light!
staciebean2007
Q: What did one tampon say to the other? A: Nothing, they were both stuck up bitches.
HAHA
What is the difference between Jesus, and a picture of Jesus? You can hang the picture with just one nail.
Epicurus
There is a white boy, a Mexican boy, and a black boy who are all in the fifth grade. Who has the biggest d*ck? The black boy, because he's 18.
Dalcazar2412
When I was a kid, my father would tell me that the black Santa Claus was was coming to our house for Christmas. So, instead of putting out cookies and milk, we would put out cornbread and purple kool-aid.
badamitz