Categories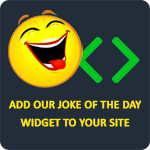 Michael Jackson has done something no one has ever done before. I'm not talking about his record sales or tickets sold. I'm talking about being born a black man, and dying a white woman. Incredible.
wezlanator
Why did Hitler kill himself? The Jews sent him the gas bill.
Anonymous
What do you say when you see your television floating at night? "Drop it nigga."
joko0425
A limbless man sat on the side of a lake everyday. He had no hands or no legs. One day he was crying when a woman was walking by and saw that he was upset, so she asked if he was okay. He replied, "No." The woman said, "Well, what's wrong?" The limbless man said, "I've never been hugged by anyone ever." So the woman, out of kindness, hugged the man. "Are you okay now?" she asked. "No," the man replied. So again the woman asked him what was wrong. He answered, "I've never been kissed before." The woman eagerly gave him a peck on the lips and asked, "Are you okay now?" The man shook his head sadly. The woman asked him what was wrong for the third time. The man said, "I've never been fucked." The woman looked at him, picks him up, throws him in the lake, and says, "Now you are!"
ayo_curly_headd_
How come there aren't any Mexicans on Star Trek? They don't work in the future, either.
Kanu1P