Categories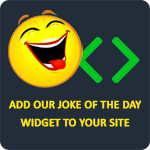 So this dude comes home from work one day, and his wife is watching the Food Network. The husband asks, "Why do you watch that? You still cant cook," and the wife responds, "Why do you watch porn? You still cant f*ck."
matvenegas
What do you call a white guy with five black guys? A basketball coach What do you call a white guy with 10 black guys? Quarterback What do you call a white guy with 250 black guys? Warden
stang89
What do you call a cow with no legs? Ground beef.
leeyamahar1
What do you say when you see your television floating at night? "Drop it nigga."
joko0425
In South Los Angeles, a fourplex was destroyed by fire. A Nigerian family of six con artists lived on the first floor, and all six died in the fire. A black Islamic group of seven welfare cheaters, all illegally in the country from Kenya, lived on the second floor, and they, too, all perished in the fire. Six Los Angeles gangbanger ex-cons lived on the third floor and they died as well. One white couple lived on the top floor. The couple survived the fire. Jesse Jackson, John Burris, and Al Sharpton were furious. They flew to Los Angeles and met with the fire chief on television. They loudly demanded to know why the Nigerians, Muslims, and gangbangers all died in the fire, and only the white couple survived. The fire chief said, "Please don't get upset. The reason those fellow citizens survived was because they were at work."
AviDovi1