Categories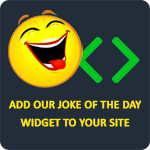 A brunette and blonde are walking in the park when the brunette says, "Aw, look at the dead birdie." The blonde looks up and says, "Where?"
Anonymous
Did you hear about the blonde that got excited? She finished a jigsaw puzzle in six months, when the box said, "two to four years."
atiyatia
Three blondes walk into a building. You'd think one of them would've seen it.....
Jeep96
A science teacher tells his class, "Oxygen is a must for breathing and life. It was discovered in 1773." A blonde student responds, "Thank God I was born after 1773! Otherwise I would have died without it."
mohdreza
How do you confuse a blonde? Put her in a circle and tell her to go to the corner.
Anonymous