Upcoming shows for Hollywood
Hollywood
8001 Sunset Blvd.
Hollywood, CA 90046
(323) 656-1336 Ext. 1
Chocolate Sundaes
Hollywood
Make your Sunday sweet with a powerful and flavorful mix of seasoned veteran comedians of all genres. You've seen them on Def Comedy Jam, The Late Show, Conan, Comedy Central, HBO, Showtime and now you can see them live at Chocolate Sundaes Comedy Show at the Laugh Factory! Sprinkled with surprise star-studded guests and produced by Executive Producer Pookey Wigington, you are always in for a treat at Chocolate Sundaes Comedy Show! Shows at 8pm and 10pm every Sunday for a double scoop of sweet, sweet comedy pleasure.
Featuring Ron G, Donnell Rawlings and more comedians to be announced!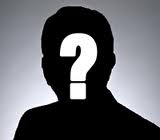 Need a little spice in your life? Head on out to a night of Latino themed comedy at the Laugh Factoria para divertirte mucho! We've got some of the biggest names in Comedy offered in L.A., and they all happen to be Latino! Who could ask for anything mas?
Featuring Jill-Michele Meleán, Liliana Cervantes, Rick Izquieta, Carlos Loma, Aida Rodriguez, Cisco.





The Laugh Factory Hollywood presents Comedy Bazaar: an eclectic assortment of the best and brightest up and comers as well as legendary comedians with a splash of Middle Eastern flavor. A show for everybody! Don't miss this hot Hollywood show every Monday night; you never know what might happen or who might show up!
Featuring Tehran, Matt Rife, Dan Ahdoot, Vincent Oshana, Amir K.


Think you have what it takes to be the next big star? Come try out your act on the World Famous Laugh Factory stage on the historical Sunset Strip where big-time comedians like Jim Carey, the Wayans Bros., Jamie Foxx, and many others got their start! Sign-ups are at 5pm at the Laugh Factory to perform the following Tuesday at the 6:30pm show. Be sure to get there early to sign up, because we can only take the first 15 comics. The road to stardom starts on our stage!
Featuring comedians to be announced.

Impulse Group presents: Why Not Laugh! World AIDS Day
Hollywood
Come celebrate World AIDS Day with a night of hilarious comedy for a cause. Impulse Group LA and Frontiers Media challenge you not to laugh when this cast of comedians cracks wise on sex, HIV, being gay, being different, prevention and healthcare. The night of LGBT friendly comedy is a unique blend of snark and advocacy that makes it clear--no matter how serious a topic may be, there's tremendous power and freedom in laughing out loud.
Featuring Justin Martindale, Sampson McCormick, Shawn Pelofsky, Jordan Pease, Jonathan Kite.



All-Star Comedy
Hollywood
It's all in the name. Come join us when we host a full line up of the hottest comedians in the country. Head out and catch some laughs courtesy of LA's top comics!
Featuring KT Tatara, Mike Marino, Josh Wolf, Chris Redd, Chris Spencer.

Supply and Demand
Hollywood
A limited run show highlighting the most in-demand comedians. We will mix the super famous with the next big thing for 90 minutes of crushingly funny comedy. You never know who is going to stop by and blow the doors off - expect the unexpected. And save some coin by buying your tickets early - as we sell out, the price goes up. Because this show is all about supply and demand.
Featuring Chaunte Wayans, Mike E. Winfield, Jonathan Kite, Steve Hofstetter, Erik Griffin.


All-Star Comedy
Hollywood
It's all in the name. Come join us when we host a full line up of the hottest comedians in the country. Head out and catch some laughs courtesy of LA's top comics!
Featuring John Campanelli, Jenny Johnson, Greg Fitzsimmons, Dom Irrera, Elon Gold, Max Amini.

Special Event: Tim Allen Live
Hollywood
Have you ever wanted to see Buzz Lightyear, Santa Claus, and Tim the Toolman Taylor all in one place? Well now you can! Join us this Thursday as special guest star Tim Allen goes back to his stand up roots for a legendary performance you won't want to miss. A Hollywood favorite, Tim Allen had the # 1 movie, #1 TV show, and was the #1 best selling author in the country, ALL AT THE SAME TIME! Now he's back with his new ABC show "Last Man Standing." See how it all started this Thursday as Tim returns to the Laugh Factory for a rare stand up performance. We promise you'll leave feeling like you went to infinity and beyond!
Featuring Tim Allen, Frazer Smith, Jonathan Kite.

All-Star Comedy
Hollywood
Laugh Factory welcomes those away from home, those who might be lonely, homeless, or simply in need of a warm meal, a hug or a laugh free of charge. Top comics will join other celebrities in helping to serve each guest a turkey dinner with all the trimmings. Comics will perform live shows following each meal served throughout the day.

Servings are on a first come first serve basis. Recommended to arrive 1 hour prior to the service. Note: This is open the entire community and public. New volunteers and donations are not needed.
Featuring Tehran, Charles Fleischer, Chris Spencer, Ahmed Ahmed, Dan Ahdoot.