Upcoming shows for Hollywood
Hollywood
8001 Sunset Blvd.
Hollywood, CA 90046
(323) 656-1336 Ext. 1
Chocolate Sundaes
Hollywood
Make your Sunday sweet with a powerful & flavorful mix of seasoned veteran comedians of all genres. You've seen them on Def Comedy Jam, Late Show with David Letterman, Conan, Comedy Central, HBO, Showtime, and now you can see them live at the Laugh Factory! Sprinkled with surprise star-studded guests, you're always in for a treat at Chocolate Sundaes! Shows at 8pm and 10pm every Sunday for a double scoop of sweet, sweet comedy pleasure.
Featuring Ron G, Donnell Rawlings and more comedians to be announced!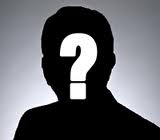 Need a little spice in your life? Head on out to a night of Latino themed comedy at the Laugh Factoria para divertirte mucho! We've got some of the biggest names in Comedy offered in L.A., and they all happen to be Latino! Who could ask for anything mas?
Featuring Carlos Loma, Juan Garcia, Shaun Latham, Shang, Frankie Quinones.


The Laugh Factory Hollywood presents Comedy Bazaar: an eclectic assortment of the best and brightest up and comers as well as legendary comedians with a splash of Middle Eastern flavor. A show for everybody! Don't miss this hot Hollywood show every Monday night; you never know what might happen or who might show up!
Featuring Tehran, Bill Dawes, Raj Sharma, Andrew Santino, Adam Ray, Erik Griffin.



Think you have what it takes to be the next big star? Come try out your act on the World Famous Laugh Factory stage on the historical Sunset Strip where big-time comedians like Jim Carey, the Wayans Bros., Jamie Foxx, and many others got their start! Sign-ups are at 5pm at the Laugh Factory to perform the following Tuesday at the 6:30pm show. Be sure to get there early to sign up, because we can only take the first 15 comics. The road to stardom starts on our stage!
Featuring comedians to be announced.

Jason Stuart and Friends
Hollywood
Got pride? We do!

Some gay, some straight, all hilarious comedians every last Wednesday of the month.
Featuring Jason Stuart, Julie Goldman, Vicki Barbolak, Cindy Burns, Eric Hahn, Sapna Kumar.






Dan Levy and Friends
Hollywood
Chelsea Lately panelist and Comedy Central star Dan Levy presents a night of fun featuring a few of his funniest friends.
Featuring Dan Levy, Whitney Cummings, Dom Irrera, Steve Hofstetter, Tiffany Haddish.


Dom Irrera hosts an incredible night of live, off-the-cuff interviews with some of the most intriguing and hilarious personalities in Los Angeles.
Featuring Dom Irrera, Mindy Rickles, Adam Ray, Whitney Cummings, John Henson.



@ComedyTrend with John Campanelli
Hollywood
See who's trending in comedy! Featuring an all-star line-up.
Featuring John Campanelli, Jordan Pease, Max Amini and more comedians to be announced!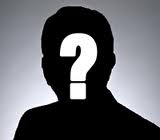 Annual Free High Holiday Services
Hollywood
The Laugh Factory, Los Angeles's premiere comedy club, ushers in the Jewish New Year with its joyous gift to the Jewish community - free High Holiday services. This will be the 31st year the Laugh Factory will open its doors to the Jewish community for Rosh Hashanah and Yom Kippur.

Jamie Masada, owner of the Laugh Factory said, "Two of the main reasons I love doing this is it gives so many actors, writers, comedians, and the entire Hollywood community who are away from their families a place to pray for the holidays. And, with the economic crisis this country has been experiencing now for over a decade, so many people cannot afford the high cost of tickets that most temples charge in order to attend services. At the Laugh Factory Temple, all are welcome to come and pray."

Services are conducted in the Reform Jewish tradition by Rabbi Bob Jacobs.
Reservations is highly recommended, please call (323) 656-1336.
Featuring comedians to be announced.
Seating is on a first come first serve basis. Please arrive 1 hour prior to the service.

All-Star Comedy
Hollywood
It's all in the name. Come join us on Thursday night when we host a full line up of the hottest comedians in the country. It's almost the weekend, so head out and catch some laughs courtesy of LA's top comics!
Featuring Leonard Robinson and more comedians to be announced!