Upcoming shows for Hollywood
Hollywood
8001 Sunset Blvd.
Hollywood, CA 90046
(323) 656-1336 Ext. 1
Chocolate Sundaes
Hollywood
Make your Sunday sweet with a powerful & flavorful mix of seasoned veteran comedians of all genres. You've seen them on Def Comedy Jam, Late Show with David Letterman, Conan, Comedy Central, HBO, Showtime, and now you can see them live at the Laugh Factory! Sprinkled with surprise star-studded guests, you're always in for a treat at Chocolate Sundaes! Shows at 8pm and 10pm every Sunday for a double scoop of sweet, sweet comedy pleasure.
Featuring Ron G, Donnell Rawlings and more comedians to be announced!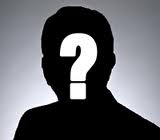 Laugh Factoria presents Caliente Monday
Hollywood
Presenting Caliente Mondays, a new Latino night hosted by Sebastian Cetina. Hot comics, spicy fresh faces and some big hitters to fire up your week.
Featuring Sebastian Cetina, Bruce Jingles, Manny Maldonado, Richard Villa, Johnny Sanchez.


The Laugh Factory Hollywood presents Comedy Bazaar: an eclectic assortment of the best and brightest up and comers as well as legendary comedians with a splash of Middle Eastern flavor. A show for everybody! Don't miss this hot Hollywood show every Monday night; you never know what might happen or who might show up!
Featuring Tehran and more comedians to be announced!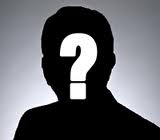 Think you have what it takes to be the next big star? Come try out your act on the World Famous Laugh Factory stage on the historical Sunset Strip where big-time comedians like Jim Carey, the Wayans Bros., Jamie Foxx, and many others got their start! Sign-ups are at 5pm at the Laugh Factory to perform the following Tuesday at the 6:30pm show. Be sure to get there early to sign up, because we can only take the first 15 comics. The road to stardom starts on our stage!
Featuring comedians to be announced.

New Material Night with Kevin Nealon
Hollywood
Be the first to hear the next hottest jokes and comedy buzz! New Material Night is the perfect blend of stand-up comedy and insight into the lives of the painstakingly funny. Our all-star comics are pushed to the limit as they try to bring new material to the stage. Our host, Kevin Nealon, who you know from Showtime's Weeds and his famous sketches on Saturday Night Live, has taken the concept of the stand-up routine and warped it with his own special flavor! The dazzling line up of comedians end up in the hot seat next to Kevin Nealon live on stage! From relationships to puzzling everyday questions, Kevin's improv interview results in an unpredictable and wildly hilarious experience for both performers and audience members. This is one show you cannot miss!
Featuring Kevin Nealon, Dom Irrera, Dana Carvey and more comedians to be announced!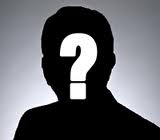 Dan Levy and Friends
Hollywood
Chelsea Lately panelist and Comedy Central star Dan Levy presents a night of fun featuring a few of his funniest friends.
Featuring Dan Levy, KT Tatara, Whitney Cummings and more comedians to be announced!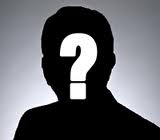 Dom Irrera hosts an incredible night of live, off-the-cuff interviews with some of the most intriguing and hilarious personalities in Los Angeles.
Featuring Dom Irrera and more comedians to be announced!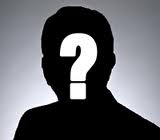 @ComedyTrend with John Campanelli
Hollywood
See who's trending in comedy! Featuring an all-star line-up.
Featuring John Campanelli and more comedians to be announced!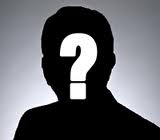 Special Event: Dane Cook and Friends
Hollywood
A night to benefit Pete's fight against ALS.
Featuring Dane Cook and more comedians to be announced!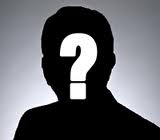 All-Star Comedy
Hollywood
It's all in the name. Come join us tonight when we host a full line up of the hottest comedians in the country. It's almost the weekend! So head out and catch some laughs courtesy of LA's top comics!
Featuring Tehran and more comedians to be announced!